Unable to bear the heat this summer? Worry not. Keep reading to discover those places where the sun is not as unforgiving! Go through the list and choose your favourite destination for your summer holiday!
1. Jura, France:
France is not just about the Eiffel Tower or the Louvre Museum. There are so many beautiful places apart from Paris that travellers often miss. Jura is one such place. It has majestic mountains and scenic lakes, waterfalls and caves; and its spectacular view makes the perfect backdrop for your next profile picture.
Image Credit : alidade
For those of you who appreciate natural scenery, it is worthwhile to take a driving detour in the Reculée des Planches, a plateau filled with lush vegetation, waterfalls, and amazing wildlife. Jura also has museums devoted to the works of royal architects and many historic buildings.
France Tour Package Starting @ ₹58,956
Eiffel Top. Bordeaux Wine Tasting. Provence Lavendar Fields. Nice Beaches. Magical Mont Saint Michel.
Pickyourtrail.com/packages/france
2. Aosta Valley, Italy:
Aosta Valley in Italy is known for its snow-capped mountains and has a very pleasant weather during summer. It has Europe's three highest mountains and 6 world class ski resorts. Courmayeur is very famous among professional skiers. Apart from outdoor activities like skiing, snowboarding and mountaineering, it also has many roman monuments and medieval castles. The town of Aosta itself has so many Roman remains that it is sometimes known as "The Rome of the Alps".
Image Credit : italymagazine
The Ussel Castle, the Sarre Castle and the Castello di Fénis are must-go-to places. Aosta Valley is also a great shopping center for small, carved, wooden objects and clogs, lace and straw objects, locally-made jewellery, woollen clothes and wicker and wrought iron objects!
Italy Tour Package Starting @ ₹66,980
Beautiful Stays. Best Sightseeing. Irresistable Itineraries
Pickyourtrail.com/packages/italy
3. Alaska, USA:
Alaska, though being the largest state in the US, it is most sparsely populated. It is the perfect destination for those who want to enjoy a holiday off the beaten track. It has magnificent mountains and glaciers and has an abundance of wildlife. The Denali National Park and the Kenai Fjords national Park are prominent places. Mt. McKinley in Denali National Park is the highest peak in North America.
Image Credit : wikipedia
Rail journeys in the state provide spectacular views of nature. It is a destination of many outdoor activities including skiing, hiking, cruising, mountain biking and kayaking. It is very common to encounter wild animals outdoors. Alaska promises a memorable holiday for all animal lovers.
4. Michigan's Upper Peninsula, USA:
Michigan's Upper peninsula is surrounded by the Great Lakes and filled with wilderness and you can spend your day hiking and admiring waterfalls and glacial lakes. It has so much more than this! If you crave for more exciting things to do, you can explore lighthouses and shipwrecks.
Image Credit : shipwreckmuseum
The Great Lakes Shipwreck Museum displays exhibits from the most historic shipwrecks and explains the perils of water transport on the Great Lakes. You can also visit the Whitefish Point Light Tower which has been in continuous operation for 149 years, the oldest operating lighthouse on Lake Superior. The Shipwreck Coast Museum Store sells souvenirs for you to remember your memorable holiday!
5. San Francisco, California:
San Francisco, being foggy almost throughout the year, makes it suitable for those who love being in a chill weather. During summertime, San Francisco is full of energy and hosts a variety of festivals and events! There are many music and dance festivals, food festivals, beer festivals, film festivals and craft fairs.
Image Credit : youtube
The Berkeley Kite Festival that takes place yearly is an exciting festival for all. Kites are not just for kids! You can fly your own kites, learn to make your own hand-made kites, watch the plethora of colourful kites in different shapes on the sky or watch the fierce battle between kites which is called the as Rokkaku kite battle. And of course, the amazing food adds to the joyous occasion!
6. Nova Scotia, Canada:
If you love beaches and outdoor adventure, there is no better place than Nova Scotia. With long beaches and high tides, it is home to many seals and whales. Tourists enjoy swimming, surfing, sportfishing, kayaking, sailing, rafting and whale watching.
Image Credit : moonlightbeachinn
Not just water sports, it is also a great place for other outdoor activities like cycling, hiking, golfing and camping. A number of artisans and craftspeople reside in Nova Scotia. You can find a souvenir from the works of the artists to take back with you to your hometown.
7. British Columbia, Canada:
British Columbia, being Canada's most mountainous province has one of the most impressive mountain sceneries in the world with skiing as the major entertainment activity. There is something here for everyone to enjoy. Whether you enjoy adventures like hiking, trekking and mountain biking; a relaxed cruise in glassy lakes; a leisure stroll through the gardens; great food; or cultural events, there are so many options. Vancouver in British Columbia is a harbour city and is one of the prettiest cities in North America with terrific, breath-taking views. Having such a beautiful landscape, British Columbia is a very popular location for Hollywood films.
Image Credit : flickr
8. Jungfraujoch, Switzerland:
With green meadows, crystal clear lakes, snow capped mountains and friendly people, Switzerland is the dream destination for many. Being a country that's never too warm, it is one of the best places to escape the sweltering heat. The country is full of stunning scenery. Jungfraujoch, popularly called the 'Top of Europe' is one of the most prominent tourist destinations. A ride on the cable car to the top of the mountain provides enchanting views while the temperature decreases by the minute. You can go skiing, or if you are experiencing snow for the first time, you will be so mesmerised by the blinding white snow that you will want to just stand staring at it for hours (till you can't feel your legs anymore).
Image Credit : wikipedia
9. Munich, Germany:
Image Credit : thetravelistal
If the definition of a fun holiday means sightseeing, shopping, appreciating diverse culture and eating good food to you, then Munich is the ideal place. It has a pleasant weather throughout the summer months and there are various tourist places like royal avenues, churches, palaces, castles, museums, galleries, historic buildings and parks to keep you busy during the trip. Munich is also very famous for various cultural activities like theatre and music and entertaining festivals like Octoberfest, Maibaumaufstellen and Tollwood throughout the year. And of course, don't miss the very famous beer halls and beer gardens!
Germany Tour Package @ ₹59,038*
Explore Brandenburg Gate. Discover Neuschwanstein Castle. Walk Past East Side Gallery. Visit Berlin Cathedral. Savour Delectable Currywurst. Mourn at Holocaust Memorial.
Pickyourtrail.com/packages/germany
10. Stockholm, Sweden:
If you want to admire the beauty of nature and enjoy a calm holiday, Sweden is the place. Once you are in Sweden, you will fall in love with the country. It has thousands of coastal islands, forests, mountains and lakes and the scenery is fantastic. The capital city of Stockholm is home to many beautiful palaces, museums and a variety of picturesque locations. The Butterfly House is a major attraction for tourists. Everyone loves the sight of colourful butterflies. The Butterfly House has around 700 butterflies of various species and also has parrots, lizards and frogs. Having a tropical rainforest environment with a lot of green cover, this is a great place for a summer getaway!
Image Credit : wikimedia
11. Rovaniemi, Finland:
Finland is characterised by thick pine forests and hills and has about 2,00,000 lakes in just 3,38,424 square kilometers. The country is known to have excellent water quality and deep green forests and woods.
Image Credit : visitrovaniemi
Lapland in Finland is believed to be the home of the ever-famous celebrity, Santa Claus. The 'Santa Claus Village' in the town of Rovaniemi is an Amusement Park that excites kids and adults alike. Tourists can also cross the Arctic Circle that runs through the Santa Claus Village! The Arctic Circle is clearly marked and is a very popular location among tourists to click pictures!
Finland Tour Package @ ₹51,697*
Discover Santa Claus Village. Explore UNESCO Heritage site of Suomenlinna. Visit Sibelius Monument. Spend sometime at Nuuksio National Park. Savour Delicious Karjalanpiirakka.
Pickyourtrail.com/packages/finland
12. Queenstown, New Zealand:
For those of you who love the thrill of adrenaline-inducing activities, and are looking for a budget vacation, New Zealand is the perfect place. New Zealand is popularized as a 'clean, green adventure playground' and Queenstown is known as the adventure capital of the world. New Zealand was voted as the best country in the world to go on a holiday in November 2012 by the readers of 'The Telegraph' in the UK. You can experience all the adventurous activities that you can think of – sightseeing, adventure tourism, tramping (hiking), skydiving, caving, bungee jumping, skiing, jetboating, whitewater rafting, kayaking, heli-biking, paragliding, ziplining and camping – it has it all!
Image Credit : nzgforce.com
13. Leiden, Netherlands:
Image Credit : blogspot
Netherlands is very popular for its tulip fields, windmills, canals and bridges and Leiden is one of the many picturesque cities. Of course, it has a number of museums, galleries, historic buildings and you are never far away from a windmill; but great news! It is the tulip season now! You can discover nature in all its glory during this time by taking a road trip or a leisure walk in the fully bloomed tulip fields! With flowers of every colour surrounding you, you can drown in the beauty of nature. Nature lovers, you can thank me later.
Amsterdam Tour Package Starting @ ₹ 96,406
Canal Cruise. Keukenhof Tulip Fields. Heineken Brewery. Art Museums
Pickyourtrail.com/packages/amsterdam
14. Lake Baikal, Russia:
Being the world's largest nation, Russia was ranked as the ninth most visited country in the world and the seventh most visited country in Europe in 2013. Russia has many beautiful lakes and mountains and the most famous one is the 30 million year old Lake Baikal, the biggest and deepest freshwater lake in the world. It is popularly called as "The Blue Eye of Siberia" and is surrounded by mountains covered with coniferous forests. Summer is the best time to visit the lake as it stands completely frozen during winter. This is the time when the ice starts melting and the air is fresh, cool and clear. You can go camping near the lake or if it is completely melted, you can dive in and fall in love with the underwater world. There are also museums and churches in neighbouring places that you can explore during your trip (if you have the heart to part with the lake).
Image Credit : billpfeiffer
15. Budapest, Hungary:
If you're looking to have a relaxed experience over your holiday, check out Budapest in Hungary this summer. It is not just known for its impressive historic culture, castles, churches, museums and galleries but it is very popular for its spa resorts and thermal baths. Budapest is the only capital city in the world that is rich in thermal waters with healing qualities. Hungary has around 1,300 thermal springs which have been used for 2,000 years for cleansing, relaxation and easing aches and pains, and they are promoted to tourists too! You can enjoy a relaxing experience in a traditional Turkish bath, a unique soothing spa or stay in one of the health spa resorts to cleanse yourself!
Image Credit : dopaminejunkie
16. Burgos, Spain:
Image Credit : thousandwonders
For those whose interest lies in sightseeing historic places and World Heritage Sites, Burgos in Spain is a place that you don't want to miss. The city is filled with impressive intricate architecture that will not fail to provide satisfaction to your eyes. It houses the only cathedral in Spain which has been individually awarded the World Heritage designation by the UNESCO. The 15th-century west front of northern French gothic style is flanked by ornamented bell towers on square plans. Within the cathedral, you can find many balconies and inscriptions. Apart from this, there are several other places of interest in Burgos like the Atapuerca site and the Arco de Santa María.
Spain Tour Package Starting @ ₹74,660
Pristine beaches. Exotic Stays. Tapas & wines. Quirky Festivals
Pickyourtrail.com/packages/spain
What are you waiting for? Get packing!
This is not all! Drop us a Postcard and we will help you plan a vacation to your desired destination!
rohini
5 Posts Published.
View all posts
Related Itineraries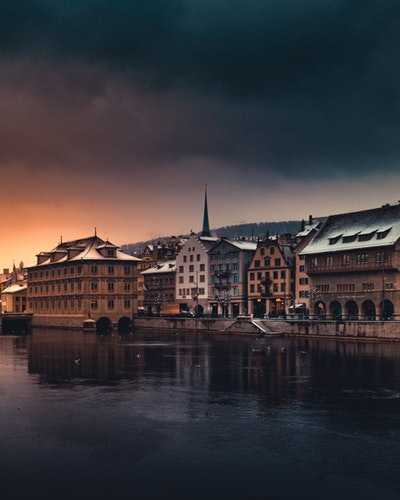 Relaxing 7 day Switzerland itinerary for the Honeymoon travellers
Flights excluded

Hotel accommodation

6 activities

Private transfer
₹ 89,412
Starting price/person
Click to book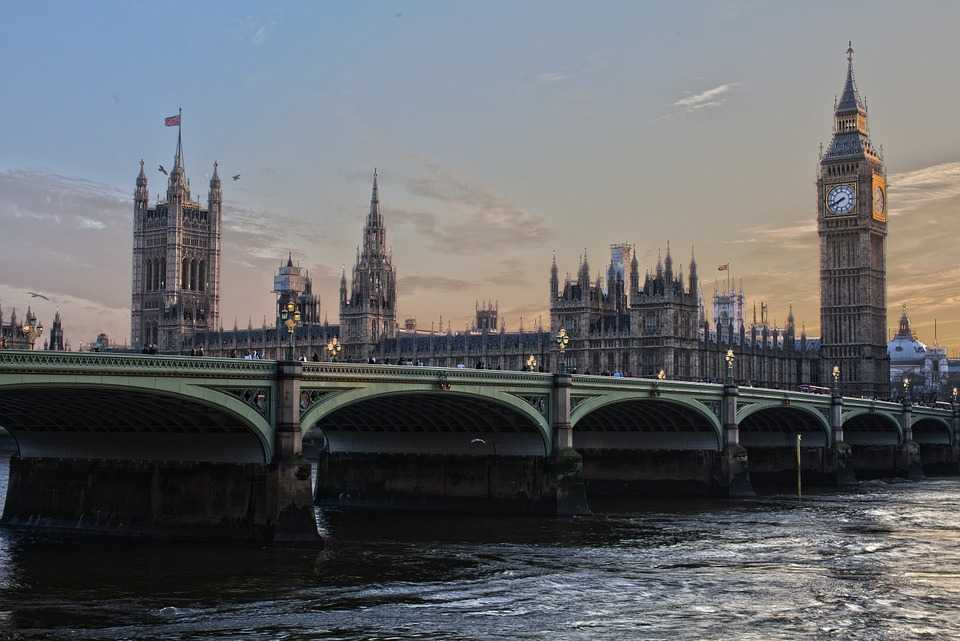 London Dreams: Stay in London and wander around for 6 night stay
Flights excluded

3 star accommodations

7 activities

Shared transfer
₹ 1,07,442
Starting price/person
Click to book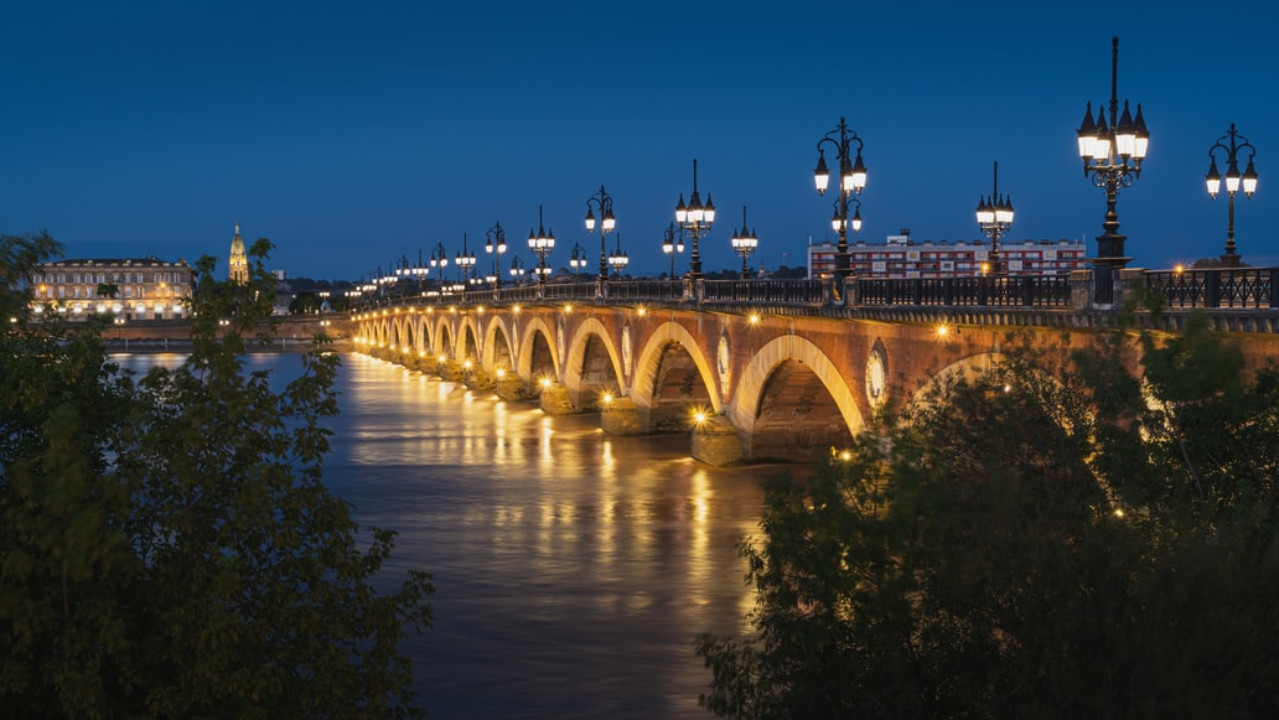 Beautiful 9 Nights France Tour Packages
Flights excluded

Hotel accommodation

6 activities

Shared transfer
₹ 52,649
Starting price/person
Click to book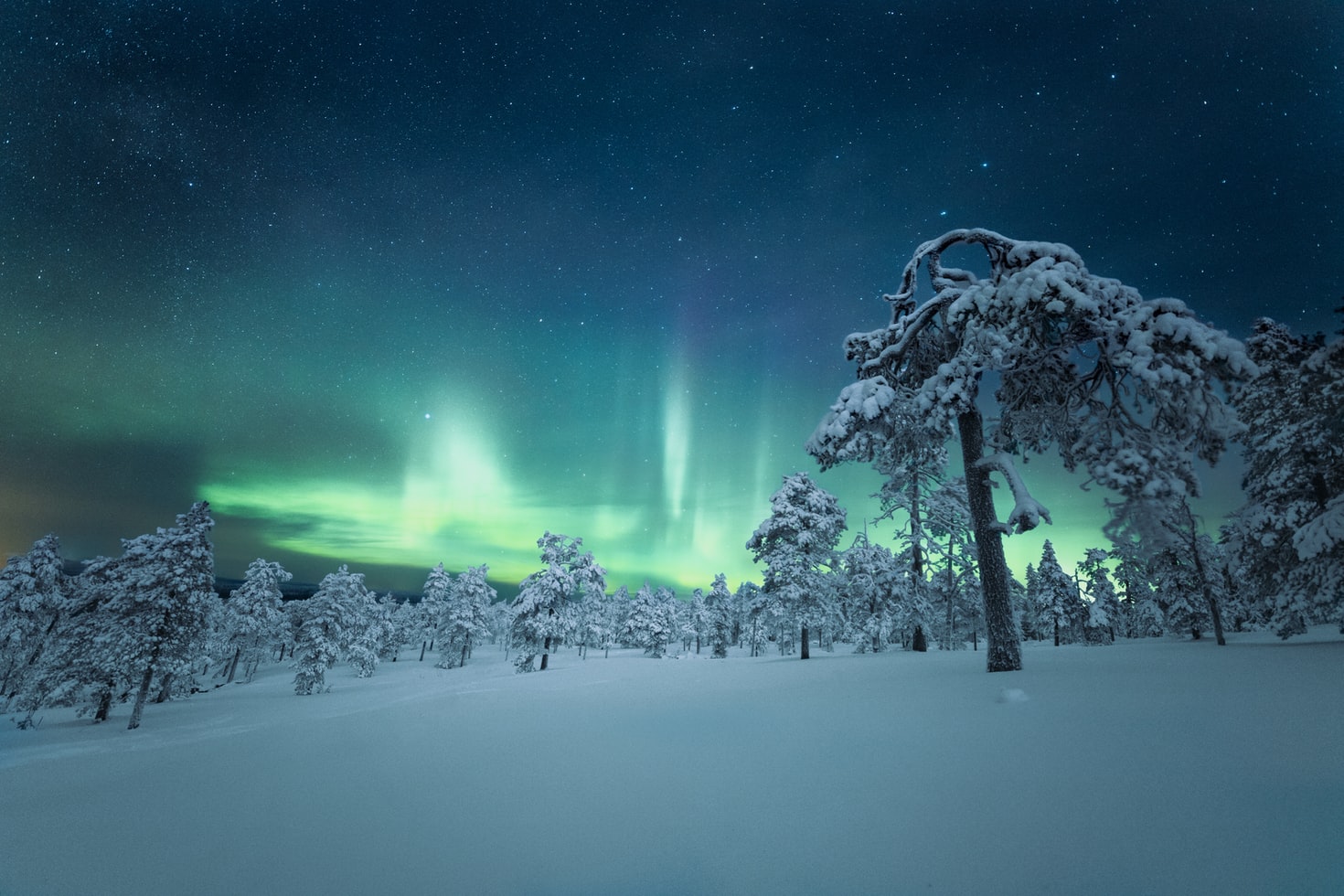 Stunning 6 Nights Northern Lights Packages
Flights excluded

2.5 star accommodations

3 activities

Transfers excluded
₹ 64,954
Starting price/person
Click to book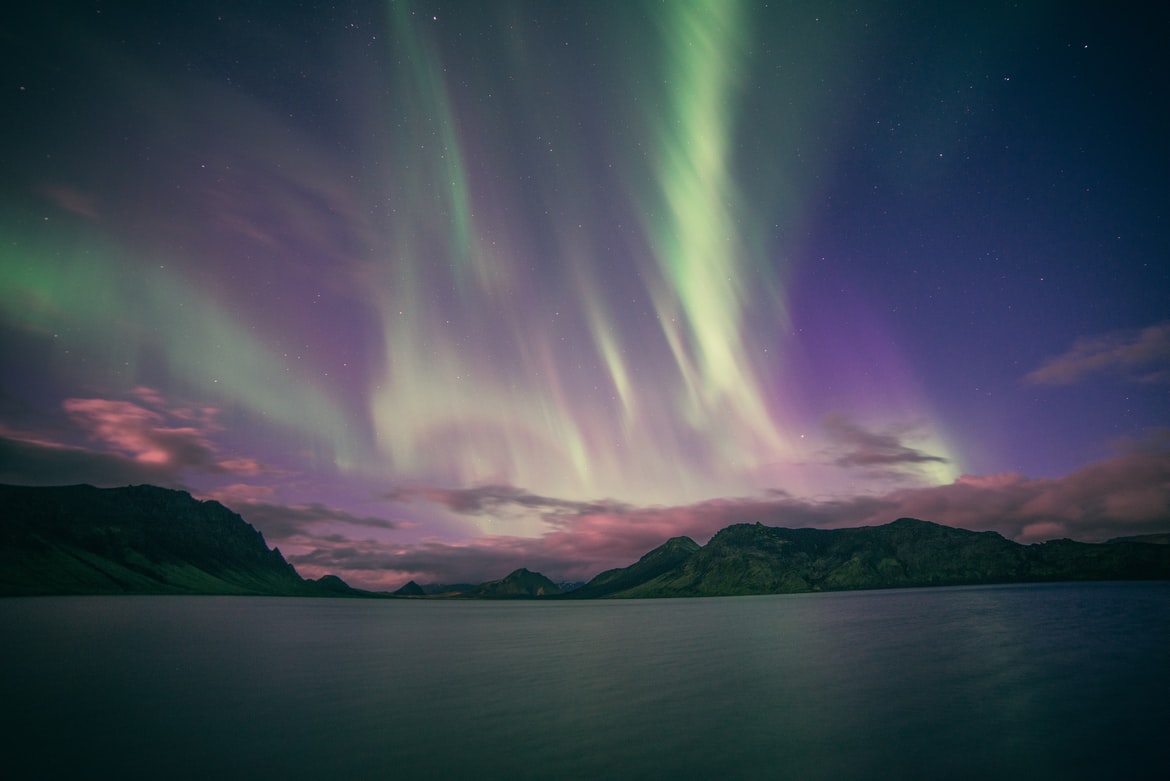 Fantastic 6 Nights Finland Northern Lights Tour Package
Flights excluded

2 star accommodations

2 activities

Shared transfer
₹ 69,369
Starting price/person
Click to book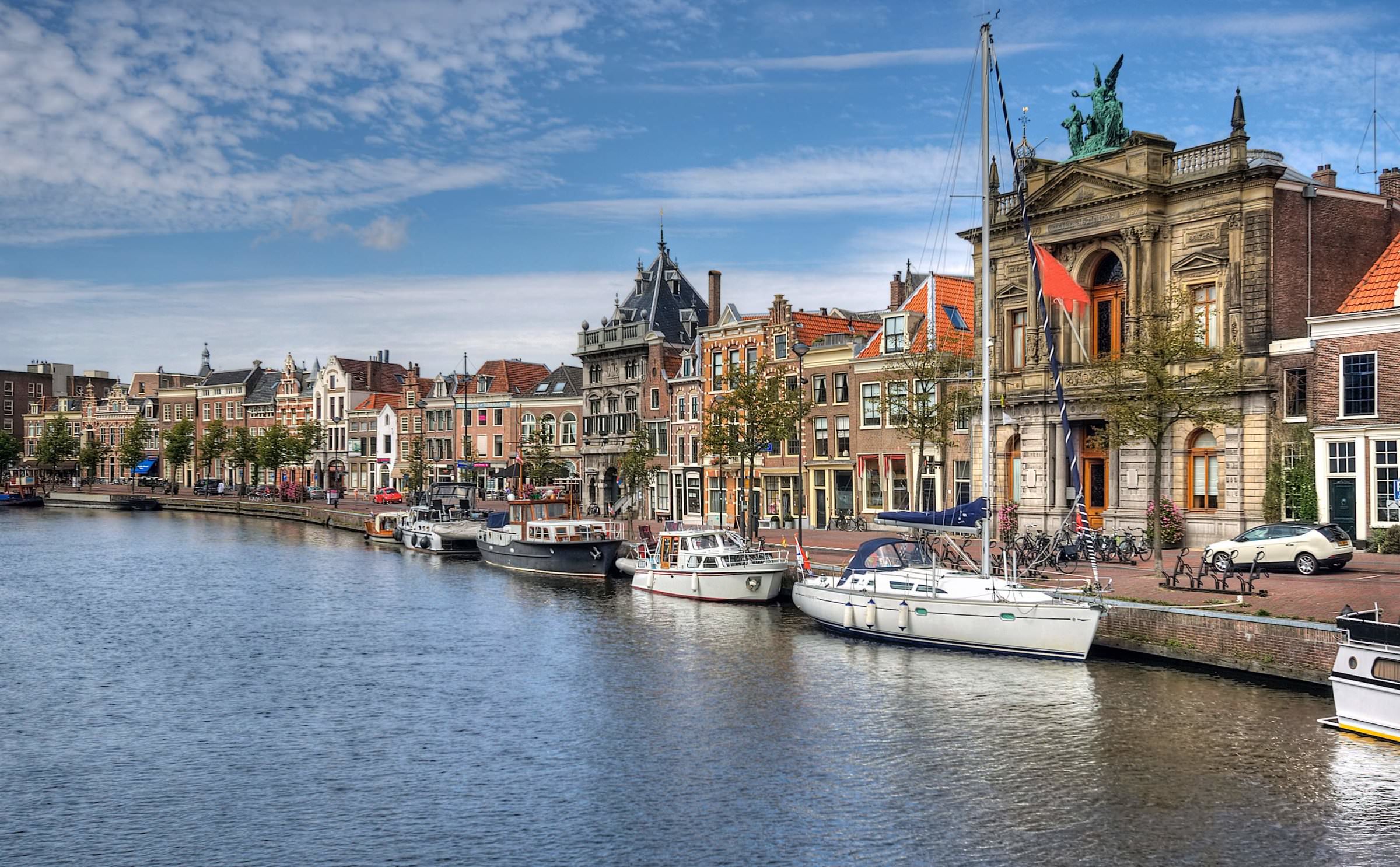 Amazing 10 Nights Netherlands Trip Package
Flights excluded

2 star accommodations

9 activities

Private transfer
₹ 52,895
Starting price/person
Click to book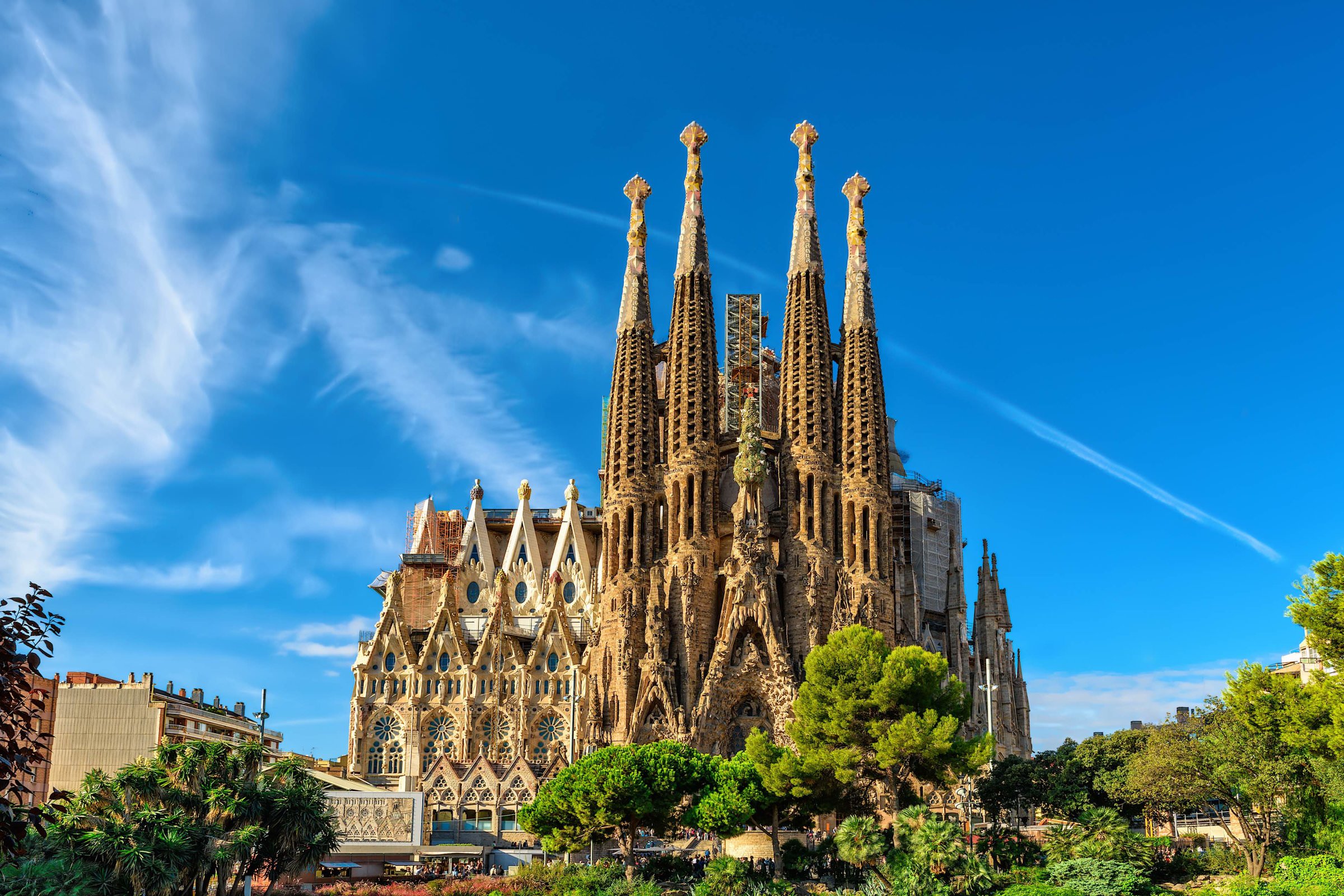 Magical 10 Nights Spain Tour Package
Flights excluded

1 star accommodations

9 activities

Shared transfer
₹ 1,17,742
Starting price/person
Click to book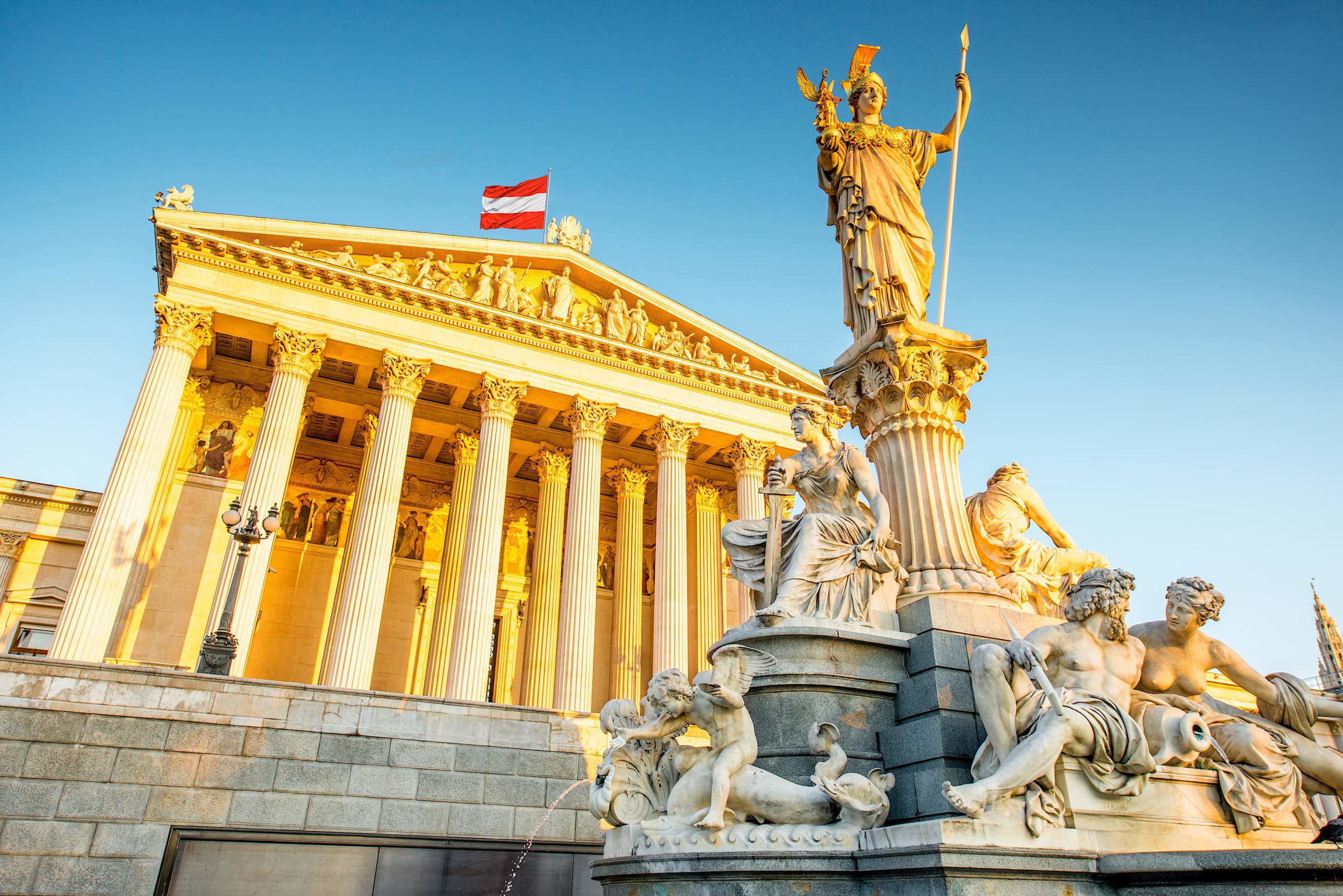 Magical 6 Nights Europe Tour Packages
Flights excluded

2 star accommodations

7 activities

Shared transfer
₹ 52,876
Starting price/person
Click to book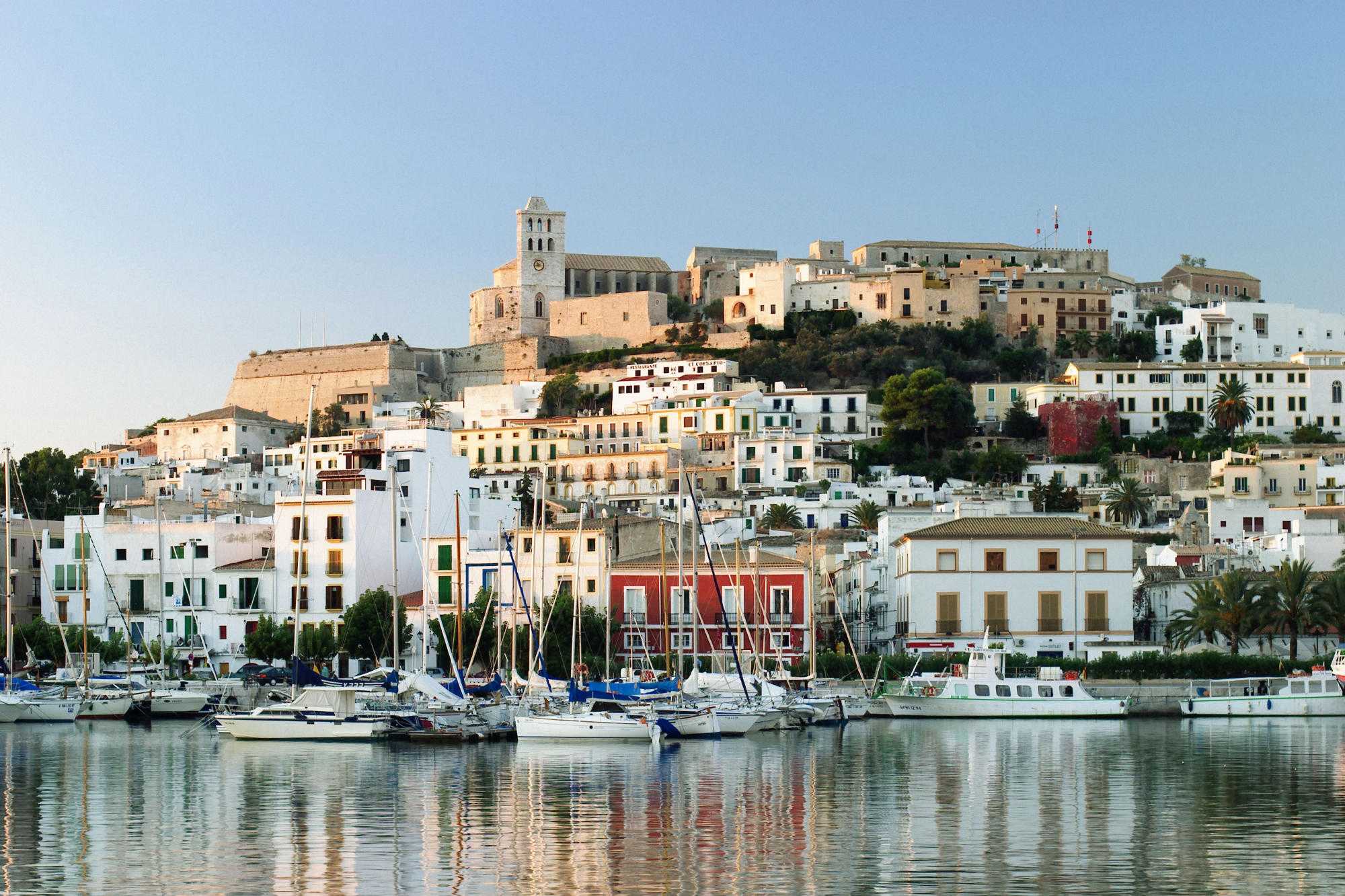 Perfect 10 Nights Europe Trip Packages
Flights excluded

2 star accommodations

9 activities

Shared transfer
₹ 73,921
Starting price/person
Click to book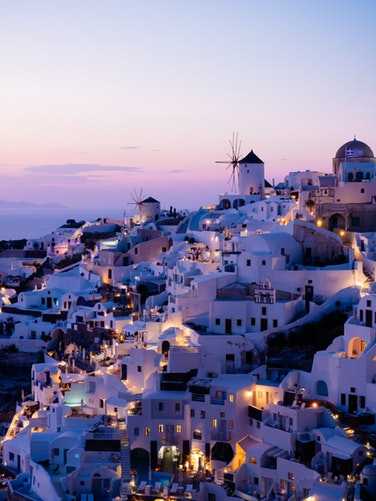 Idyllic 5 Nights Santorini Packages
Flights included

3 star accommodations

4 activities

Shared transfer
₹ 1,23,633
Starting price/person
Click to book
Related Posts
The USA Eases Covid-19 Travel Advisory For India – Check What it Means
Trafalgar Square: Paradise of Art!
Guide to Flying from Mumbai to Turkey
Europe in October – Chill yet Pleasant!
Europe in November – Winter and Fun!
Europe in December – Snow and Snow!
Europe in May – A Complete Guide!
Europe in February – Weather, What to Wear and Best Places to Visit!
Alexandra Palace Ice Rink – Ice Skating London!
Europe in June – Sunny Mornings and Exciting Nightlife!
Where Can Indians Travel Right Now?
10 Best National Parks in Germany: Experience Natural Wonders!

Book a vacation completely online